---
Welcome to the Grand Lodge of Connecticut Website!
The Grand Lodge of Connecticut welcomes you to its web portal. We intend to have up-to-date information by providing a dynamic setting for information, news, and announcements. We welcome your input. Freemasonry in Connecticut is very active, and we want you to search this site and discover all that Connecticut Masonry has to offer. Check back often to view updates and improvements as we all use this tool for "The Masonic Family, Working Together To Benefit All."
2017 Grand Lodge Officers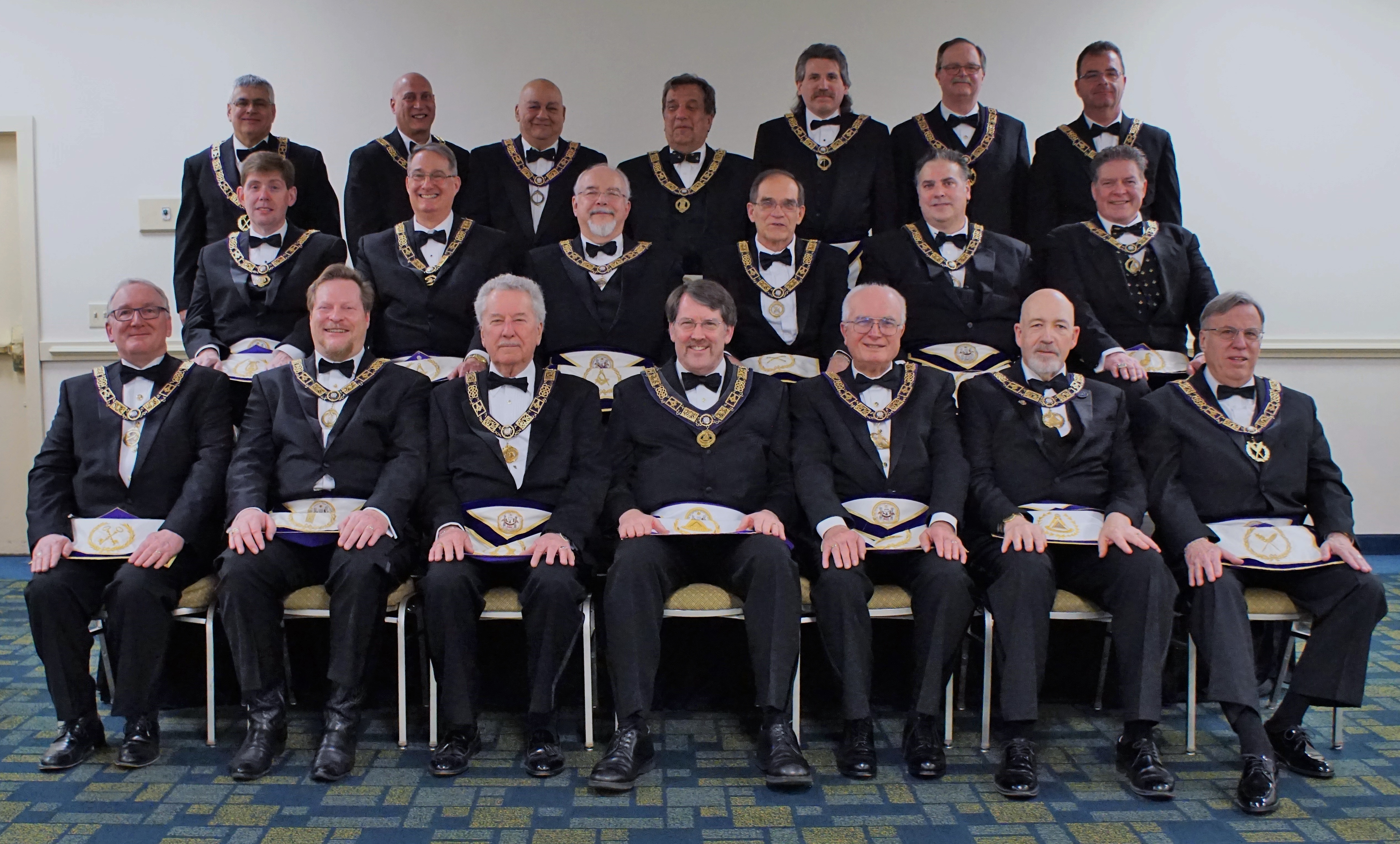 The 228th Annual Communication
228th ANNUAL COMMUNICATION OF THE MOST WORSHIPFUL GRAND LODGE A.F. & A.M.
OF THE STATE OF CONNECTICUT
The 228th Annual Communication of the Most Worshipful Grand Lodge A.F. & A. M. of Connecticut will be held at the Radisson Hotel, 100 Berlin Road (Route 372), Cromwell, Connecticut on Monday, April 3, 2017. The formal opening of Grand Lodge will be at 9:30 A.M.
2017 Annual Call to Meeting 1-28-17 PDF
Directions & Reservations PDF
Sunday Dinner Reservations
District Deputy Luncheon April 3 2017 PDF
Grand Master's Appeal 2016-2017
My Brothers, Family and Friends,
Masonry has always taught that we should each seek to be better members of society and, in so doing, leave the world better than we found it. Your association with this great fraternity undoubtedly has given you a sense of pride of what we are and what we have done to better the situation of all humanity. This Grand Master's Appeal gives us all the opportunity to support that effort. The Connecticut Freemasons Foundation is the charitable arm of the Grand Lodge of Connecticut and donates to noteworthy endeavors on your behalf. The Foundation uses income from its endowment, together with your personal donations to the Grand Master's Appeal, to fund its worthwhile giving.
Many of our lodges and brothers do not know what the Connecticut Freemasons Foundation is or what is does. For the last decade, the Connecticut Freemasons Foundation has been the best kept secret in Connecticut. Your Grand Lodge's charitable efforts have been carried out through the Connecticut Freemasons Foundation, Inc. This is a 501(c)3 corporation organized to accept tax deductible contributions. Your continued support enhances our ability to help the organizations associated with our Masonic Family.
Once again this year, the Connecticut Freemasons Foundation, Inc. is pleased to continue its expanded support of the Grand Almoner's Fund within the Grand Lodge of Connecticut. This fund was established to provide immediate financial aid to distressed Brothers and widows. Your generous response to this Grand Master's appeal will benefit the Grand Almoner's Fund as well as assuring continued support of the organizations listed below. Please give what you can without injury to yourself.
Your gift may be restricted by designating your specific charitable goal in the memo section of your check.
Your support for 2016 totaling $115,000 includes donations to:
32nd Degree Children's Dyslexia Center of CT
Boston Burns Unit, Shriners Hospital
CT CHIP (Connecticut Child Identification Program)
Connecticut DeMolay
George Washington National Masonic Memorial
Grand Almoner's Fund
Grand Lodge Library
InterNational Masonichip
International Order of Rainbow for Girls
Masonic Charity Foundation/ Quality of Life/Tree of Life
Masonic Medical Research Lab
Masonic Model Student Assist Program
Masonic Service Association
Organ Donor Project
Roaring Brook Nature Center
Shriners Hospital for Children, Springfield
Misc Others
Fraternally,
Gail N. Smith
Grand Master 2016