---
Welcome to the Grand Lodge of Connecticut Website!
The Grand Lodge of Connecticut welcomes you to its web portal. We intend to have up-to-date information by providing a dynamic setting for information, news, and announcements. We welcome your input. Freemasonry in Connecticut is very active, and we want you to search this site and discover all that Connecticut Masonry has to offer. Check back often to view updates and improvements as we all use this tool for "The Masonic Family, Working Together To Benefit All."
2017 Grand Lodge Officers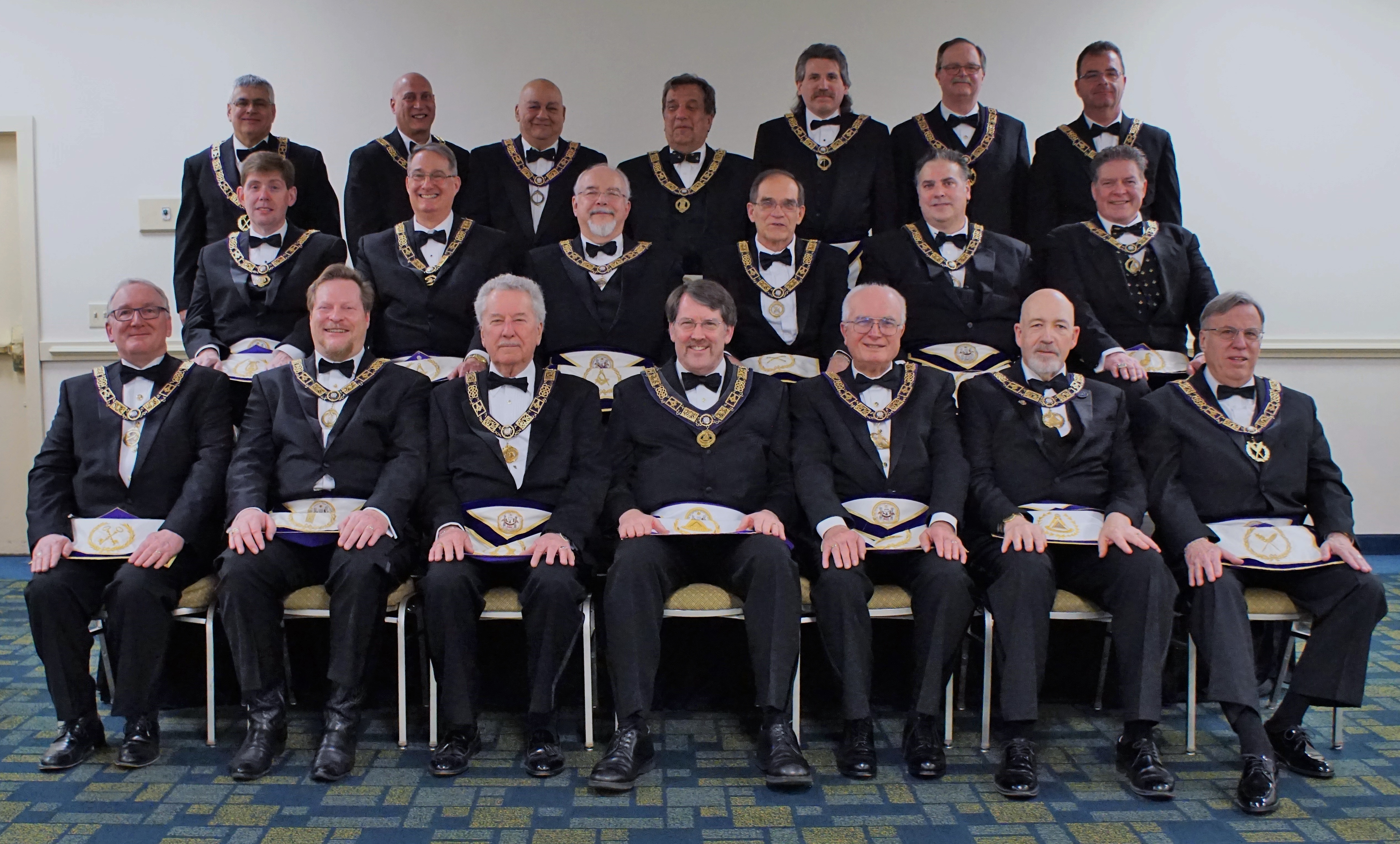 The 228th Annual Communication
228th ANNUAL COMMUNICATION OF THE MOST WORSHIPFUL GRAND LODGE A.F. & A.M.
OF THE STATE OF CONNECTICUT
---
HURRICANE HARVEY RELIEF FUND
Hurricane Harvey, with its record breaking rainfall, delivered estimated 27 trillion gallons of water on Texas and Louisiana which looks to be one of the most damaging natural disasters in U.S. history. The entire Gulf Coast of Texas was deluged with high winds and rain. The Grand Lodge of Texas has requested a Disaster Appeal to assist the many Brothers and their families who have been injured or whose homes have received extensive damage from Hurricane Harvey.
The Grand Lodge of CT is collecting and consolidating donations to help those in need from the results of Hurricane Harvey's destruction. All funds collected will be sent to the Masonic Service Association of North America. This disaster has hit many states, and the MSA of NA is best suited to handle the distribution of needed funds.
Please make checks payable to "MSA Disaster Relief Fund", write "Texas Disaster Appeal" in the memo line and mail to:
Grand Lodge of Connecticut
Hurricane Harvey Relief Fund
P. O. Box 250
Wallingford, CT 06492.
Thank You,
Theodore J. Nelson, Grand Master of CT
---
JUNE GRAND MASTER'S MESSAGE
Education
Dear Brothers All,
Where on God's green earth would we be without education! Each generation since the dawn of man has learned from its mistakes and taught the next generation how to erect the building blocks of their temporal and spiritual buildings. Education is the means by which societies have technologically moved forward at such a rapid pace over the centuries and especially in the last few decades.
While clubs, civic orders and other fraternal organizations have educational introductions and instructions in their orders, we as Masons, have much more extensive educational programs – not just in our three distinct initiation degrees – but in continuing education on the history, law and esoteric meanings of our gentle craft.
Each of you, from the youngest Entered Apprentice in the northeast corner to the aged Past Masters and sideliners of our lodges, can benefit from the educational programs that your Lodge and Grand Lodge offer. My grandfather, a Past Master and mentor to me, once said in his mid 80's: "The day I stop learning is the day to start digging my grave".
I encourage each of you to embrace each educational opportunity.
Thanks,
Theodore J. Ted Nelson,
Most Worshipful Grand Master 2017
"Just Mention Masonry…It's A Way of Life"