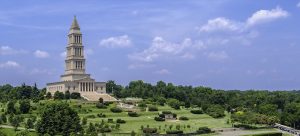 The Connecticut Freemasons Foundation is a 501(c)3 organization under IRS guidelines that provides a conduit for donations to be collected and funneled to various deserving charities. It also builds an endowment fund whose income can compliment and supplement the charitable endeavors of the Grand Lodge of Connecticut. The Foundation was organized twelve years ago for the purpose of supporting philanthropic pursuits beyond care of the elderly so ably done by Masonicare and The Masonic Charity Foundation.

Freemasonry is the oldest fraternal organization in the world. It is dedicated to promoting improvement in the character of its members. A Mason is taught to be a good citizen, to be of good character, to care for those less fortunate, and to give back to his community.
The Masonic fraternity contributes over $1 billion each year to its philanthropic pursuits, with over $750 million of that in the United States.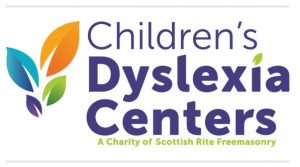 Freemasonry traces its roots to the Middle Ages, and its association with actual or operative stone masons, who built the magnificent cathedrals, castles, and monasteries of Europe. These groups, eventually, accepted members who were not actual working masons. At that time they adopted the term "Accepted" Masons, and Freemasonry was born.
Requests for grants from the Connecticut Freemasons Foundation can now be completed by downloading a Grant Application Form. The funds must be used for charitable purposes, and a Grant Report Form must be completed to qualify for any additional future grants. Please click on the highlighted forms for download (pdf).

CT Freemason Foundation
PO BOX 69
Wallingford, CT 06492
THE MOST WORSHIPFUL GRAND LODGE
OF ANCIENT FREE AND ACCEPTED MASONS
OF THE STATE OF CONNECTICUT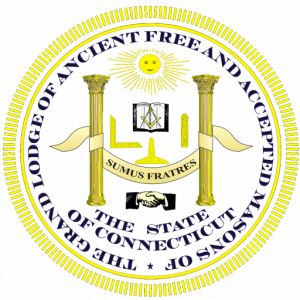 My Brothers, Family and Friends,
We are taught in one of our earliest lessons that Brotherly Love, Relief and Truth are the foundational principles that unite us in this great fraternity. These principles have served this Grand Lodge well over the 230 years of its existence and are the basis for the formation of the CT Freemasons Foundation, its 501(c)3 charitable arm.
It is my honor this year to appeal to you to support the vital charitable activities of our Foundation, by making a tax-deductible contribution to the CT Freemasons Foundation. I have singled out three activities for your special consideration.
First is an exciting new Matching Grant Program. It is designed to encourage Lodges to actively support charitable causes in their local communities by having the Foundation match the cash gifts made by the Lodges to those charities. The size and scope of this activity will depend on the support you give to it in this Appeal. The goal is to raise enough to match the first $1,000, dollar for dollar, and next $1,000 on a fifty cent per dollar basis.
Second is the Masonic Model Student Awareness Program (MMSAP). This is a highly successful 35 year old program which MWB Ted Nelson has reintroduced to Connecticut. Offered free to teachers and school administrators, it expands our commitment to protecting children as demonstrated by our CT Chip program. The April seminar described in the June CT Freemasons Magazine was so successful we have already received a request by a school district to sponsor one exclusively for that district.
Third is our Grand Almoner's Fund. We are reminded continually of the importance of providing for "the relief of poor distressed Master Masons, their widows and orphans." Our Almoners provide a focus for ensuring this duty is carried out and the fund is an important element of that relief.
The Grand Master's appeal supports many other charitable activities which are found under the menu under About us.
Donations may be made here.