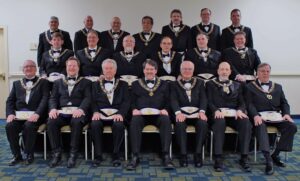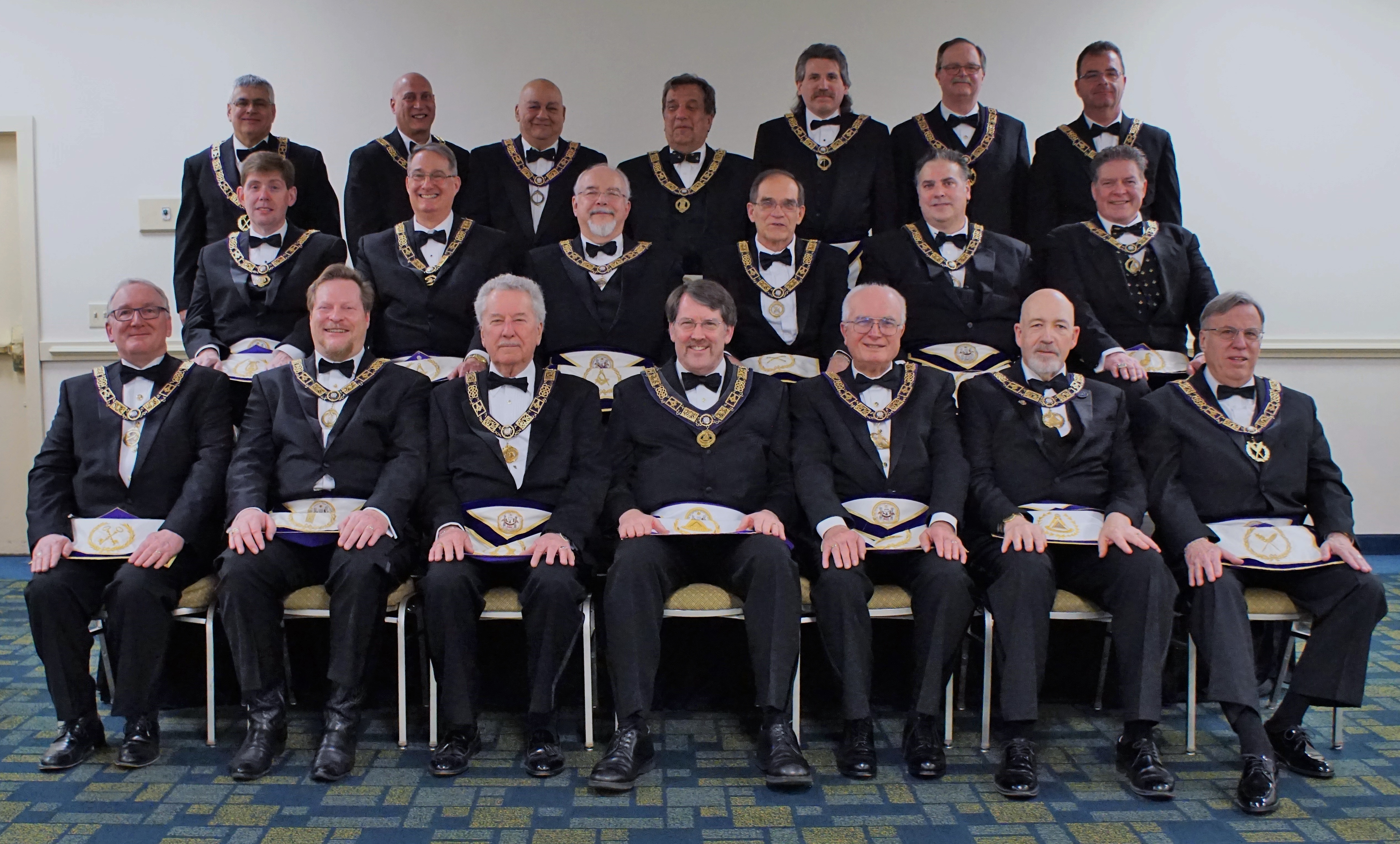 Left to right:
First/bottom row:
Newton Buckner, III (RW Grand Treasurer), Stephen W. Petri (RW Grand Junior Warden), Marshall K. Robinson (RW Deputy Grand Master), Theodore J. Nelson (MW Grand Master), Melvin E. Johnson (RW Grand Senior Warden), Charles W. Yohe (Director of Communication), Richard C. Memmott, Sr (RW Grand Secretary).
Second/middle row:
Rev. Carl H. Anderson (RW Grand Organist), William E. Bohman (RW Grand Senior Deacon), Bruce R. Bellmore (RW Junior Deacon), Francis S. DiStefano (RW Grand Junior Deacon), Joseph J. Porco (RW Grand Senior Steward), Edward Page (RW Grand Junior Steward)
Top/back row:
Brian E. Beals (Deputy Grand Treasurer), Frank R. Mangiero (RW Associate Grand Tiler), Joseph F. Massa (RW Associate Grand Tiler), Gary A. Littlefield (RW Grand Historian), Richard C. Memmott, Jr (RW Grand Tiler), Shane Dufesne (Grand Almoner).